I am super happy to be scrapping this weekend with Shimelle.  This is my LO from the  first challenge  ...
Here are a few close ups...


The tag in the LO above was made during the class I took online with Julie Fei-fan Balzer. Here is a link to her blog.    Not my usual style but the challenge was to scraplift this page from Jaime Warren...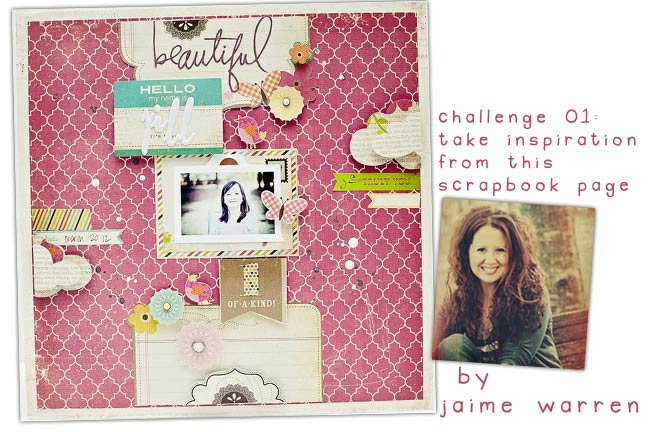 Shimelle also scraplifted the same page...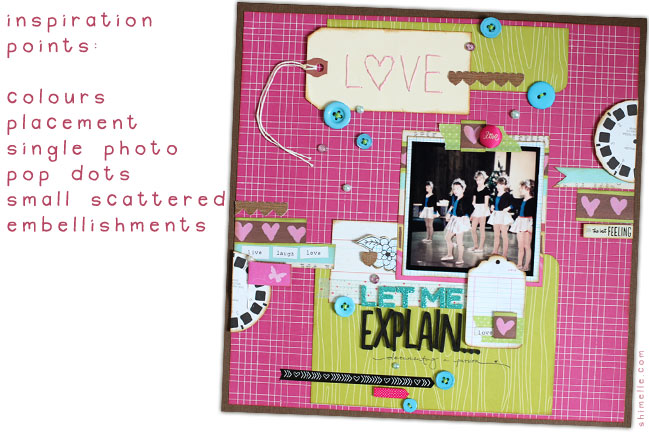 So, on to the next challenge!